90 Day Fiancé: All Clues That Jovi & Yara Had A Baby Girl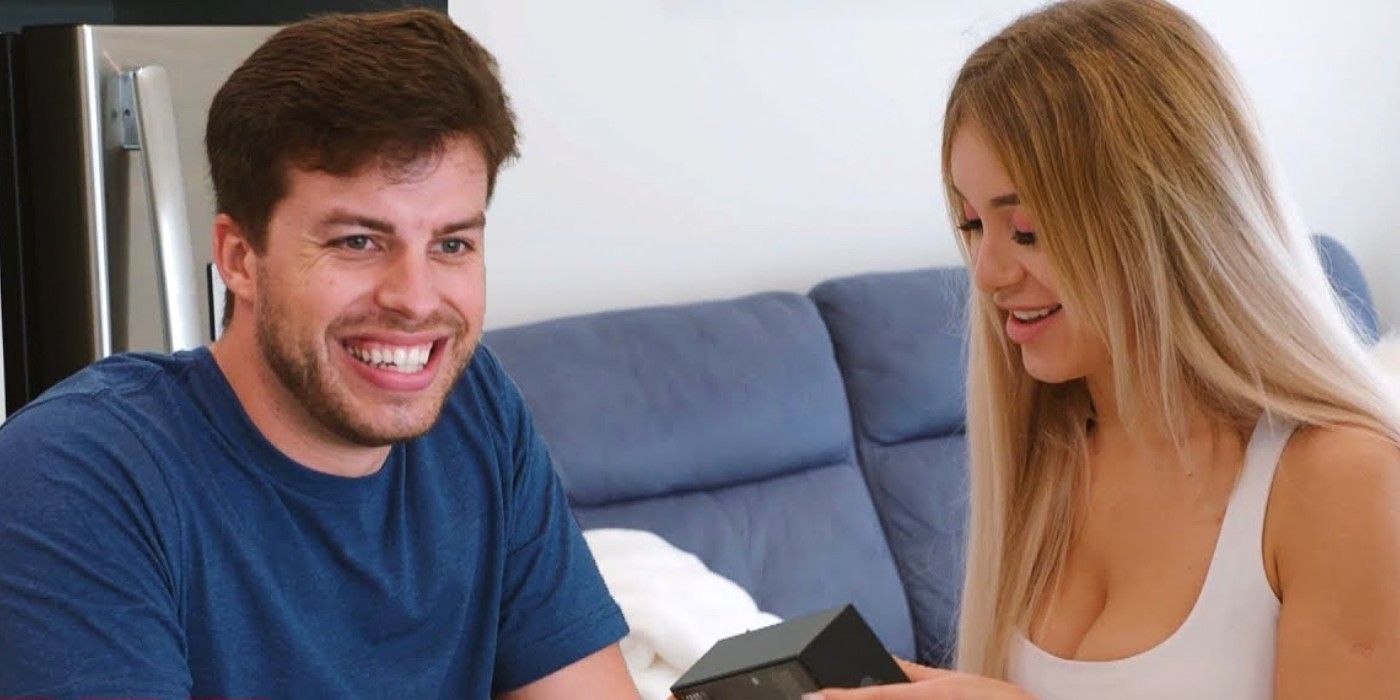 As 90 Day Fiancé fans sympathized with the New Orleans henna artist who had to watch Yara Zaya and Jovi Dufren indulge in yet another fight, they soon realized that the couple did have happy news to share after all. After an unfortunate miscarriage following a hasty engagement, Jovi doubted if Yara was just securing her green card by claiming another pregnancy. But with a new 90 Day Fiancé baby on the way, spoilers suggest Jovi and Yara have had a little girl. Here's a look at all the clues about Jovi and Yara's mysterious baby girl.
With an episode named "No Bang Theory," surely a lot was about to go down on 90 Day Fiancé season 8 this week. The New Orleans pair of Jovi and Yara continued where they left off their last fight; that is, with the underwater robotics expert drinking whiskey on his flight. But Yara seemed concerned with how to break the news about her pregnancy to Jovi, who she thought wasn't really looking to settle down. The 90 Day Fiancé star Jovi's reaction to Yara being pregnant was anything but normal as he insisted that she was mistaken, or worse, lying, as he emphasized how he wasn't okay in believing her. But after a stressful few minutes of watching Yara go through with the test again to prove she wasn't lying and Jovi double checking the box, and triple-checking on the internet, the 90 Day Fiancé couple did see that they were pregnant "so fast." Sorry is all that Jovi could be, as the soon-to-be 90 Day Fiancé couple promised they'll be "100% ready" for when their newborn arrives.
Related: 90 Day Fiancé: Jovi's Friend Calls Yara 'Webcam Schemer' In Casting Video
For a while now, spoilers about 90 Day Fiancé's Yara and Jovi having had a baby girl have been swirling in the TLC community. The first bout of rumors came through with the revelation of Jovi and Yara's Las Vegas wedding on Valentines' Day 2020. And closely followed the news of Yara having given birth to a girl, possibly on September 10, 2020. Some 90 Day Fiancé fans had scoured the internet to discover a baby registry on Amazon, shared by Monsters And Critics, listing down items particularly for little girls, and noting the child's arrival date and location as Larose, Louisiana.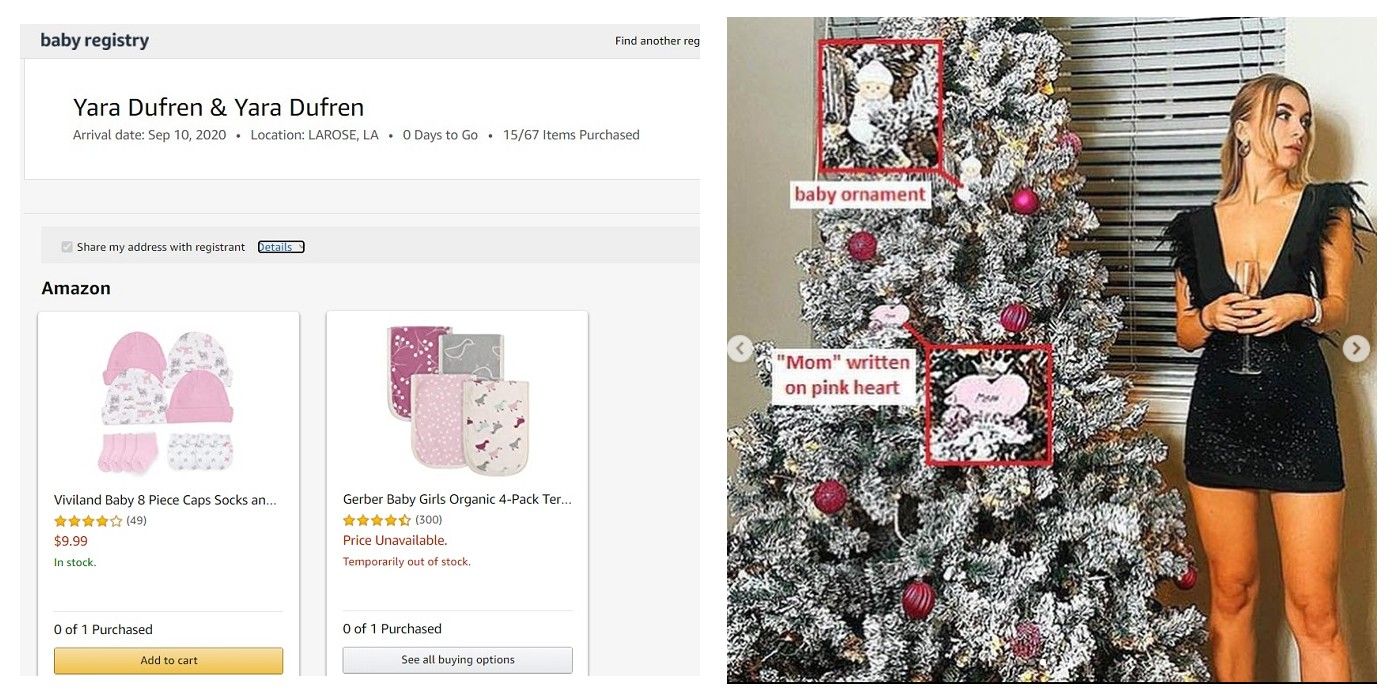 Furthermore, as fans spotted 90 Day Fiancé newbie Yara enjoying her 2020 holiday season in America, her Christmas tree gave away a ton of spoilers to those looking for them. As compiled by 90DayTheMelanatedWay in a post, one of the pictures that Yara herself posted on Instagram showed a pretty white tree adorned with a pink heart ornament with "mom" written on it, along with a cute baby ornament. An IG story also shared by Yara while watching 90 Day Fiancé had a TV placed on a cabinet with three stockings hanging off it. Additionally, TLC fans also stumbled upon Yara's Facebook, where she's known as "Yara Azarova" to find her commenting, "1 (baby) is enough" and "you will stop to be excited when baby will wake up 10 times per night" on a friend's post.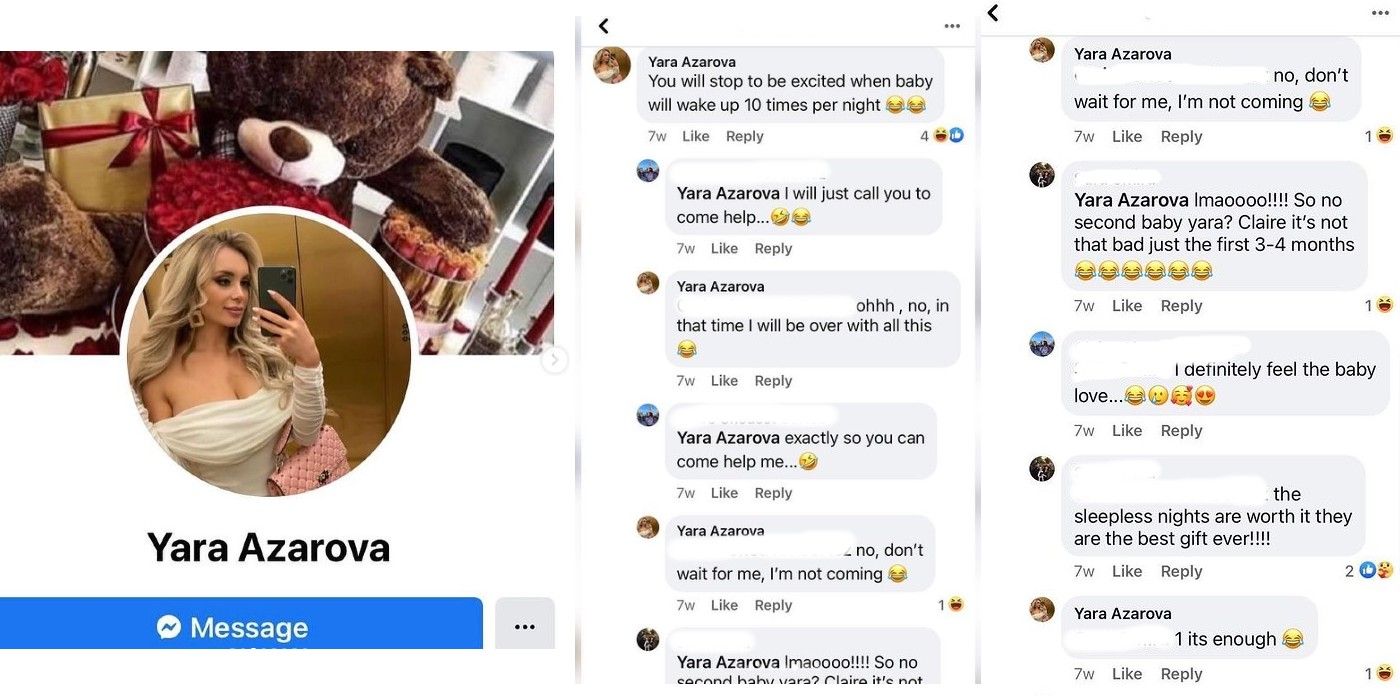 While these receipts show that 90 Day Fiancé couple Yara and Jovi did have a baby, the biggest giveaway of it being a girl is obviously the registry. However, it looks like Yara will be going the Ariela Weinberg way when it comes to revealing the baby girl's photos by doing so in a grand magazine article once a 90 Day Fiancé episode with her delivery airs. Until then, one can assume that this newest 90 Day Fiancé cast member, who's now almost 5 months old, will join her mom and dad Yara and Jovi on reality TV and phone screens soon enough.
Next: 90 Day Fiancé: These Before Pics Of Yara Suggest She Had Plastic Surgery
90 Day Fiancé airs Sundays at 8pm EST on TLC.
Source: Monsters And Critics, 90DayTheMelanatedWay
90 Day Fiancé: All Clues That Jovi & Yara Had A Baby Girl